CANCERIQ FOR BREAST CENTERS
Grow a High-Risk Breast Program With CancerIQ
Identifying and engaging high-risk patients can be a challenge for busy breast centers. CancerIQ can help.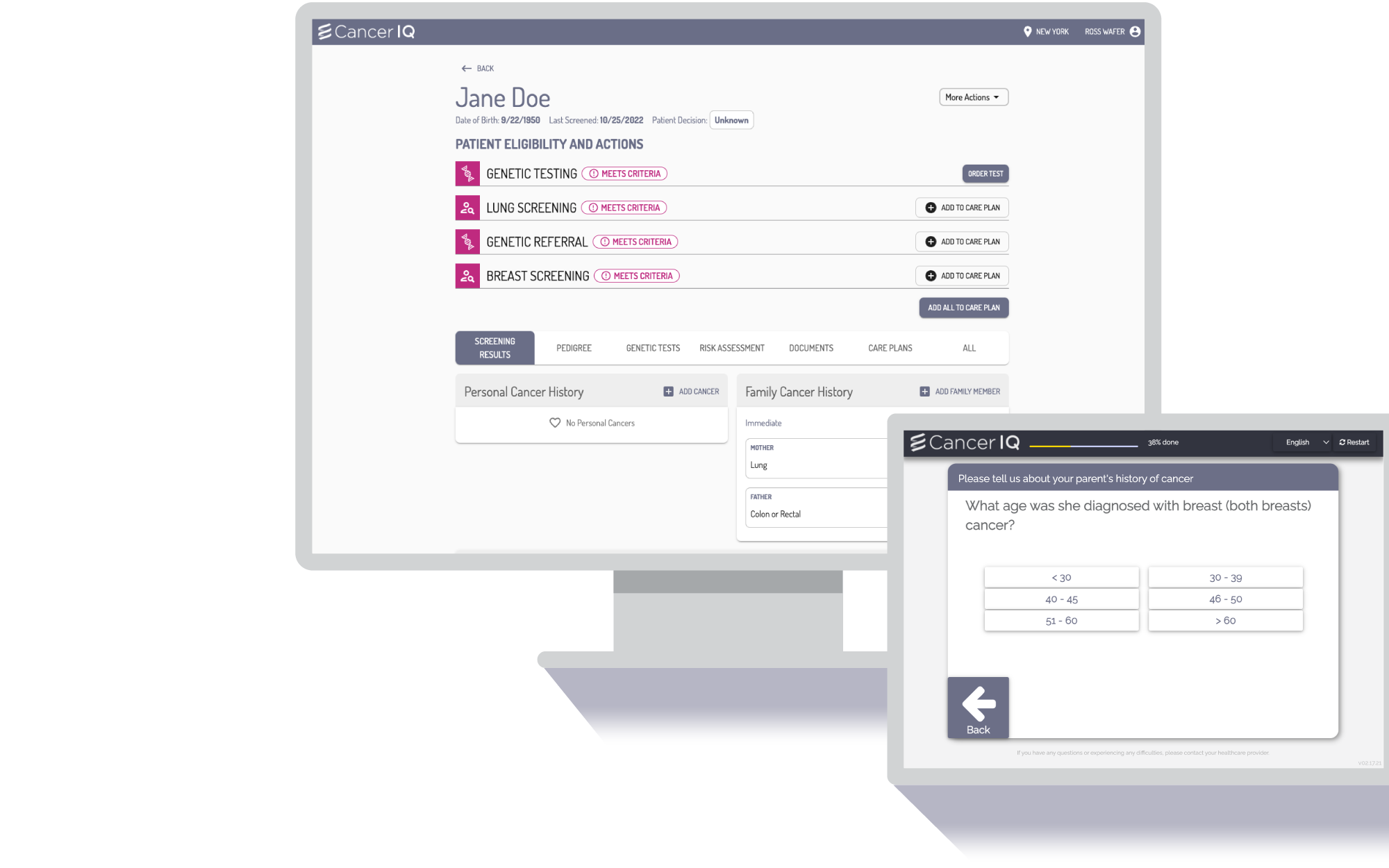 OUR SOLUTION FOR BREAST CENTERS
Personalize care for every high-risk patient
One-size-fits-all breast cancer screening too often leaves high- and rising-risk patients behind and limits breast center referral volume and growth. CancerIQ makes it easy to provide cancer risk assessment for every patient who walks through the door. Start maximizing the clinical and financial impact of your high-risk breast program.
Identify, Navigate, & Manage More High-Risk Patients
Improve Day-to-Day Provider Productivity & Efficiency
Grow Breast MRI & Prophylactic Surgical Volume
WHY CANCERIQ
What differentiates us
Breast center providers including mammography techs, nurses, and clinicians, as well as the patients they serve deserve a tool that helps them follow, and then act on, the most current sets of guidelines without having to disrupt their workflow.

The combination of our technology, patient-friendly tools and experienced team helps breast imaging staff save time, identify more women with risk factors, and improve adherence to recommended care plans.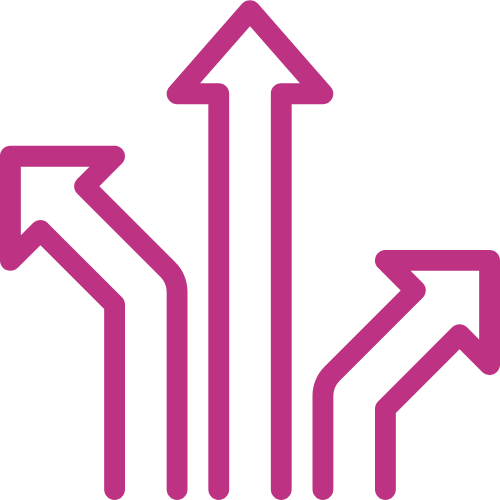 Differentiate your program
With CancerIQ's tools to not only identify but act on genetic risk, your high-risk program will stand apart from competitors in your area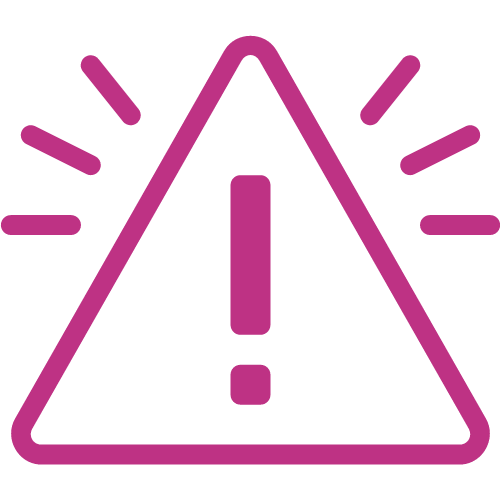 Identify more high-risk patients
Our streamlined platform automates both Tyrer-Cuzick and NCCN guidelines, ensuring you capture every patient at elevated risk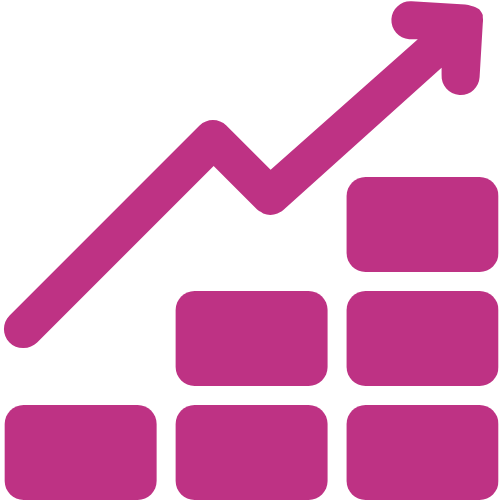 Measure downstream services revenue
Make the business case for your breast center's high-risk program with trackable data on preventive services revenue like breast MRIs, prophylactic mastectomies, and more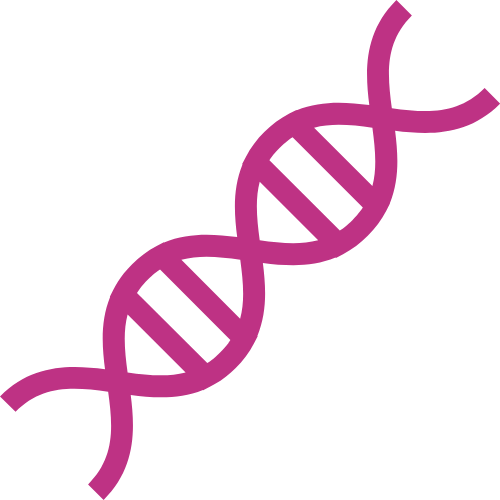 Incorporate genetic testing services
We partner with all the leading labs and additional genetic services teams. Whether you just need the tools to order tests or more to bridge resources gaps, we can help.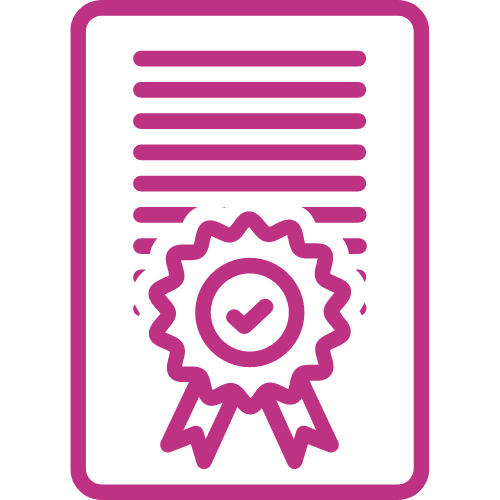 Meet NAPBC accreditation standards
Evolve your breast center into a comprehensive center for prevention and early detection, earning accreditation stands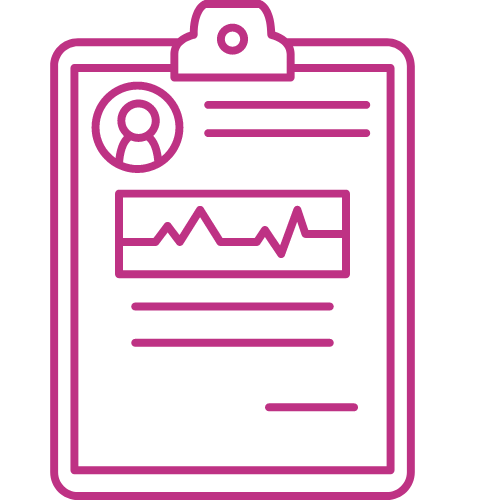 Improve patient adherence
Empower your patients to stay on top of recommended care plans for breast MRI and other clinical services with the right reminders, at the right time
HOW IT WORKS
Time-saving software for life-saving work
Breast center providers including mammography techs, nurses, and clinicians, as well as the patients they serve deserve a tool that helps them follow, and then act on, the most current sets of guidelines without having to disrupt their workflow.
FOR PATIENTS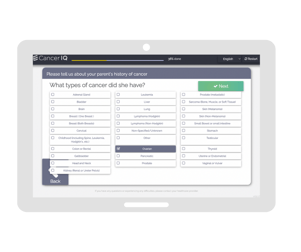 Engage patients with accessible risk assessments and education
Keep mammography patients engaged and adherent with a simple questionnaire delivered prior to the appointment or at the point of care. CancerIQ makes it easy to gather key inputs about family history, lifestyle and compliance to personalize your breast center patients' care.
---
Interactive family history

Lifestyle and adherence risk

Point-of-care questionnaires

Digital, remote engagement
FOR PROVIDERS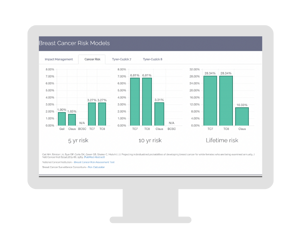 Breast Cancer Risk Models and Up-to-Date NCCN Guidelines
Make it easy for your providers, who are managing a full slate of patients, to utilize the most up-to-date clinical guidance. Our software automates the calculation of Tyrer-Cuzick lifetime risk models & identifies potential mutation carriers eligible for breast MRI using the NCCN guidelines..
---
Our risk stratification engine

NCCN screening guidelines

Tyrer-Cuzick; Gail; Claus models

Recommended screening options
FOR ADMINISTRATORS
Make the business case for your high-risk breast program with analytics & revenue tracking
As with any transformative initiative in healthcare, successfully implementing and/or maturing a high-risk breast program requires obtaining buy-in from numerous stakeholders – and our analytics can help you make your business case. Measure how your breast center program yields downstream preventive service revenue from high-risk screenings, track quality measures, conversion rates, and care plans adherence, all from our platform. CancerIQ will also provide detailed analytics to help you understand the overall performance of your high-risk program.
READ MORE
TESTIMONIALS
What our providers say about us
"I couldn't manage my patient load without CancerIQ. I feel it is so important for any office or clinic to have available."
VIRTUAL COUNSELING & NAVIGATION SERVICES
Scale Faster with CancerIQ Complete
Ready to start, run, or grow your high-risk breast cancer program, but need more wraparound support? Plug into CancerIQ Complete, our full suite of virtual navigation and genetic counseling services. Instantly scale access to precision prevention and bridge resource gaps with virtual genetics navigation, education, counseling and care plan follow-up.
Keep in touch
CancerIQ is proud to offer precision prevention news and learning opportunities to our clinical champion community. You don't have to be our customer to take advantage – subscribe to receive the content you care about.