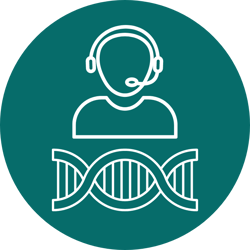 VIRTUAL COUNSELING & NAVIGATION SERVICES
Scale Faster with CancerIQ Complete
Plug into CancerIQ Complete, our full-service virtual navigation and genetic counseling program. Instantly scale access to precision prevention and bridge resource gaps with virtual genetics navigation, education, counseling and care plan follow-up.
AN INDUSTRY FIRST
A full suite offering for high-risk programs
"Because of staffing shortages and hiring freezes, many hospitals aren't able to start the high-risk programs they've envisioned – that's where we've stepped in with more than just software."
WHY CANCERIQ COMPLETE?
Eliminate common high-risk program bottlenecks
Close the loop on services for high-risk patients who may otherwise not complete testing, miss reminders or referrals, and have open care gaps. When coupled with centralized care navigation, a decentralized, point-of-care model for genetic testing eliminates common bottlenecks that contribute to lower conversation rates.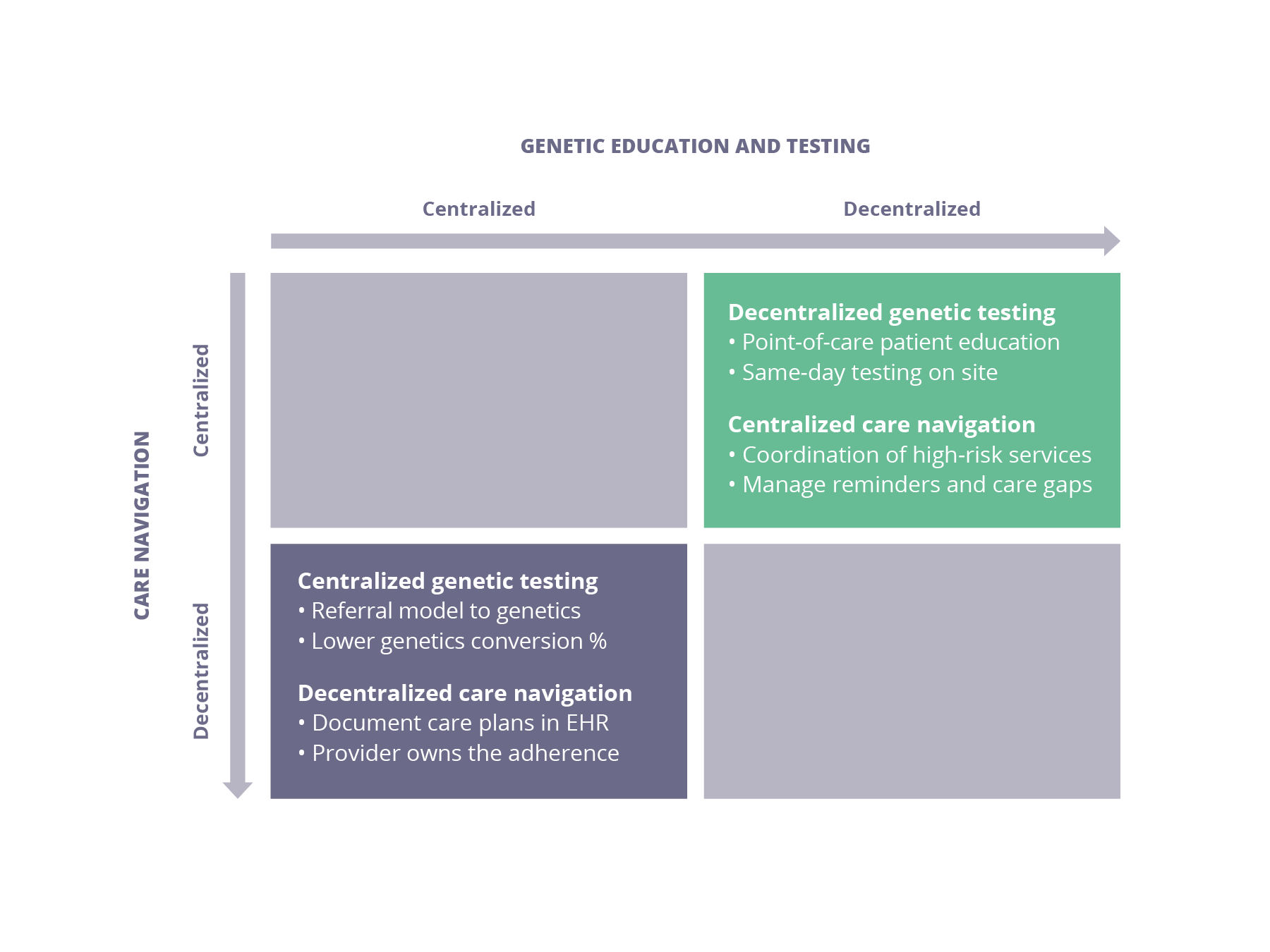 ADDITIONAL END-TO-END SUPPORT
Comprehensive genetics services add-ons
Supplement your program with a tailor-fit suite of virtual navigation and genetic counseling services that plug directly into your workflow. We'll help scale your program by instantly bridging resource gaps.
TELEGENETICS NAVIGATION

Our partner navigators will engage screened patients, generate interest in high-risk program services, increase conversion rates from initial screening to a scheduled genetics appointment.

PRE-TEST EDUCATION
Prior to testing, our genetic specialists can help patients: understand their genetic risk factors, decide if genetic testing is right for them, and order genetic tests virtually or pass them back to the facility.
POST-TEST EDUCATION
After testing, our genetic counselors can help patients interpret their results and cancer risk implications, understand management and treatment options, and identify key providers for recommended services.

CARE PLAN FOLLOW-UP

For high-risk patients, our care plan team can help engage patients with ongoing reminders, navigate patients to appropriate providers and appointments, and track care plan follow-up and downstream services.