CANCERIQ FOR CANCER CENTERS
Start, run, and grow the impact of your genetics program.
Improve genetic specialist productivity and serve more patients by streamlining genetic counseling, testing and follow-up care management.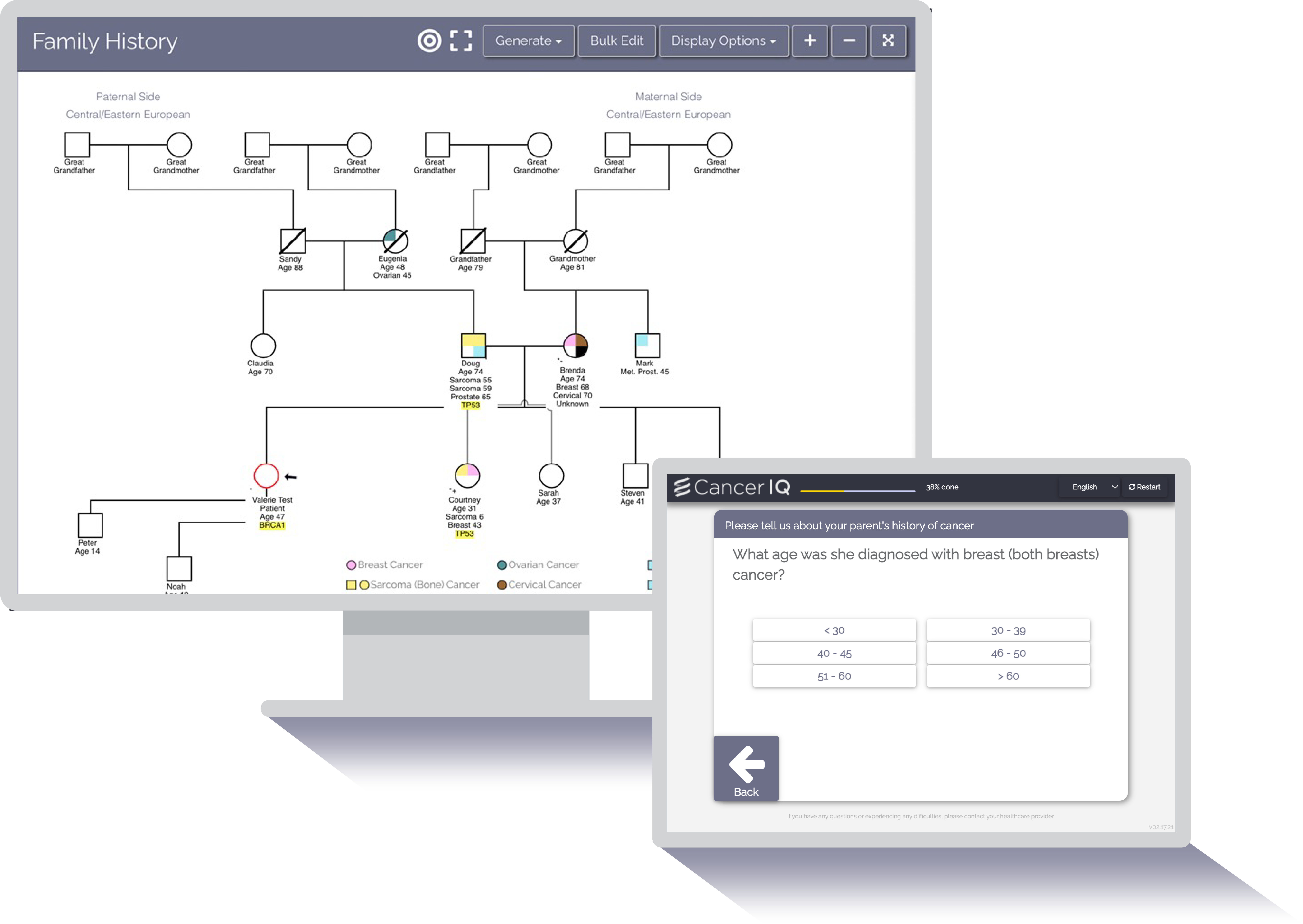 OUR SOLUTION FOR GENETICS & ONCOLOGY
Genetic testing is an important part of modern cancer care. Not only is it a standard of care for newly diagnosed patients, but it's also fundamental to effective prevention and early detection. To deliver this service at scale, cancer centers must be able to expand genetic counselor capacity or expand the workforce that can provide genetic support. CancerIQ has the tools to do both, so cancer centers can incorporate genetic testing into prevention, treatment and survivorship care.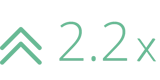 Peer-reviewed research shows CancerIQ more than doubles genetic testing uptake
"Clinical workflows that combine point-of-care genetic testing with CancerIQ, the platform powering early cancer detection and prevention across broad patient populations, more than double the average uptake of genetic testing for hereditary cancer syndromes."

— Healthcare Innovation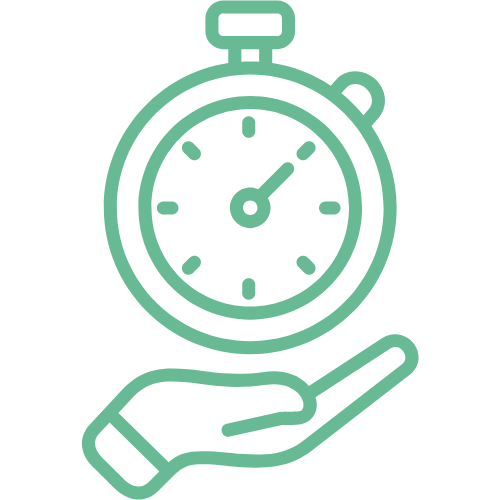 Save time for patients with decreased admin work
Increase the capacity of your genetic counseling staff & free up resources by automating time-consuming administrative tasks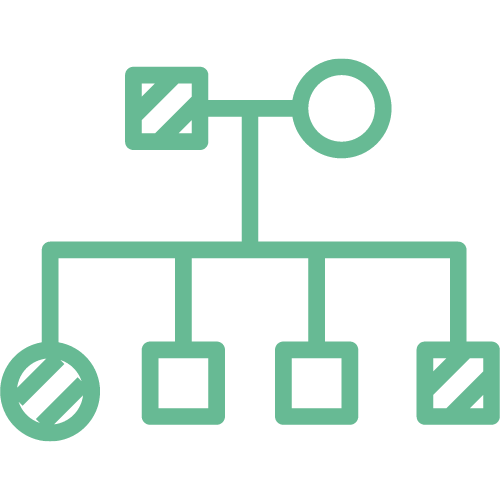 Generate in-depth pedigrees with one click
Our automated pedigree builder utilizing NSGC guidelines includes editing capabilities and multi-generational family history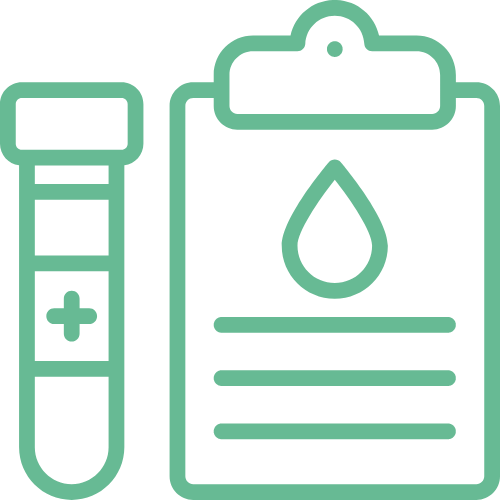 Order tests from all the leading labs of your choice
We're a lab-independent platform, so you can order the genetics tests of your choice from all the major lab vendors in one place.
Stay up-to-date with the latest guidelines
Our comprehensive cancer risk models & NCCN and USPSTF integrations make it easy to update patients and providers as medical management guidance changes
Track & report on CoC accreditation standards
Make your CoC standards compliance reporting simple with with in-platform tracking of patient follow through on referral to counseling and testing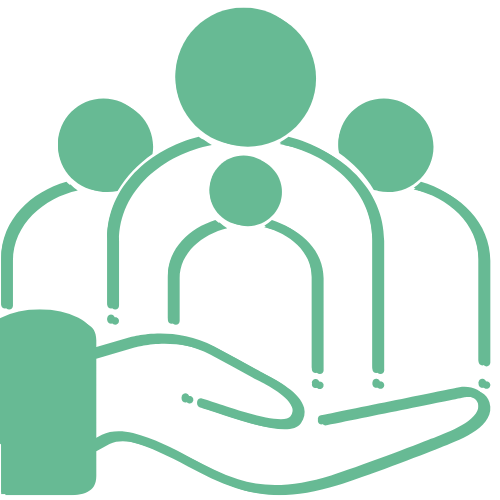 See more patients before they're diagnosed
Today your limited time is focused on serving newly diagnosed patients – but what if you could use your license to help patients stay ahead of cancer?
HOW IT WORKS
Time-saving software for life-saving work
Genetic counselors are a limited, speciality workforce who need the right tools to practice at the top of the scope of their license and help more patients stay ahead of cancer. Here's how we make that possible.
FOR PATIENTS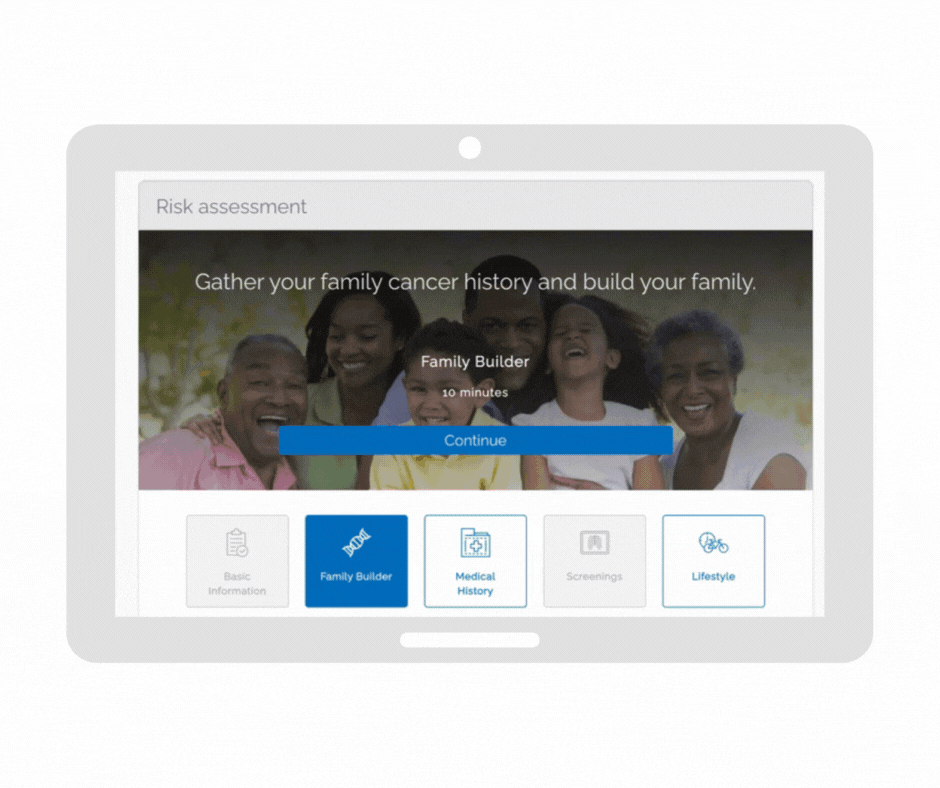 Engage patients with accessible risk assessments and education
The Self-Assessment platform allows patients to report their medical and family history information so that genetic specialists can focus on analyzing data rather than gathering it from scratch. More time saved on admin means more time saved for patient care.
---
Maximize the time spent with your patients by collecting information through CancerIQ ahead of time

80%+ of all patients complete our questionnaire before the genetics appointment

Patient friendly and inclusive with high readability and patient comprehension, alongside email reminders

Ability to customize questionnaires to screen for custom criteria like multi-cancer early detection (MCED), clinical trials and studies at your institution

Up to date clinical guidance on follow-up care management options for your patients

Generate supplementary insurance documentation like pre-authorization forms to help ensure coverage for your patients
FOR PROVIDERS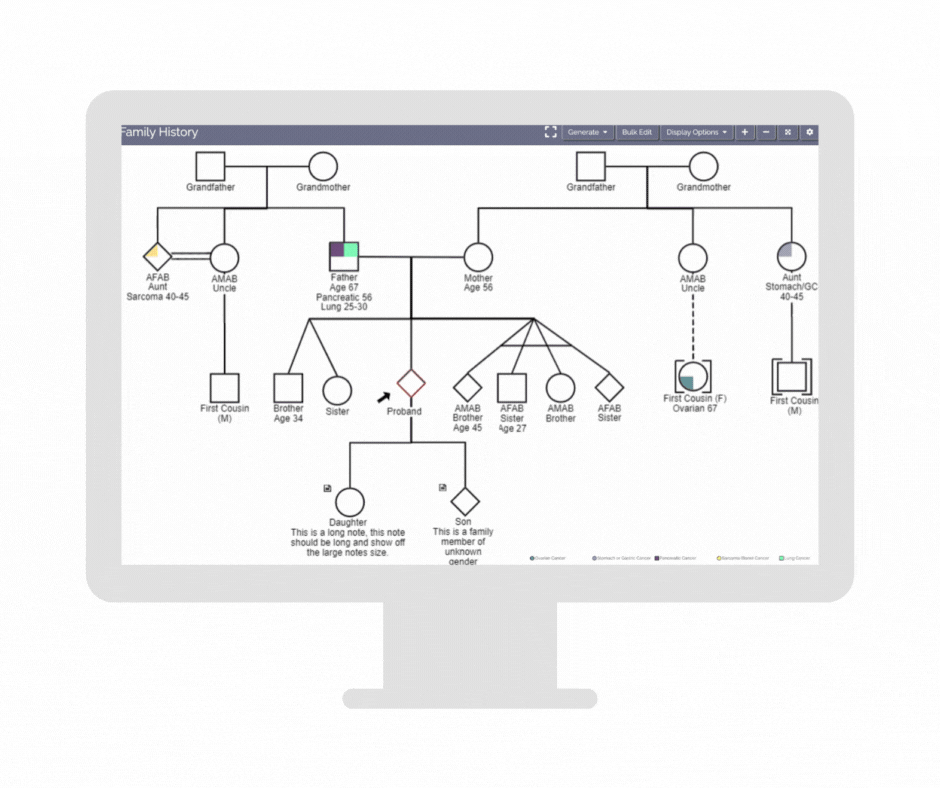 Decrease admin time and scale your impact with CancerIQ for specialists
Our platform streamlines the risk assessment workflow so that genetic specialists can spend less time focused on manual work and more time using clinical expertise. We're prioritizing comprehensive updates to our pedigree tool to make this even easier.
---
Ability to screen for hereditary cancer syndromes as well as standard of care cancer compliance and behavioral/lifestyle risk

Full featured, automated pedigree incorporating the latest guidance from NSGC

One click generation of consult notes, progress notes, patient and family letters, education, and administrative paperwork

Full suite of testing vendors and options – ability to easily order and test through any lab you choose – paper, electronic, and EHR ordering options available

Official licensee of all guidelines so you have peace of mind on the accuracy of the risk calculations

Use standard or custom templates for pre- and post-consult notes, family letters and referring physician letters.
FOR ADMINISTRATORS
Make the business case for your genetics program with analytics & revenue tracking
As with any transformative initiative in healthcare, successfully growing a genetics program requires obtaining buy-in from numerous stakeholders – and our analytics can help you make your business case. Measure how your genetics program yields downstream preventive service revenue from high-risk screenings, track quality measures, conversion rates, and care plans adherence, all from our platform. CancerIQ will also provide detailed analytics to help you understand your program's ROI and impact on the health system.
READ MORE
TESTIMONIALS
What our providers say about us
"CancerIQ allows our genetic specialists to perform at the top of the scope of their license – and impact more patients with limited resources"
Keep in touch
CancerIQ is proud to offer precision prevention news and learning opportunities to our clinical champion community. You don't have to be our customer to take advantage – subscribe to receive the content you care about.