MORE THAN JUST SOFTWARE
The CancerIQ difference: Services for success
We offer every CancerIQ customer access to a full suite of services, from launch marketing and program design to workflow integration and analytics support. Our team of experts is here to help you scale comprehensive cancer risk assessment, increase access to personalized care and get the most out of CancerIQ.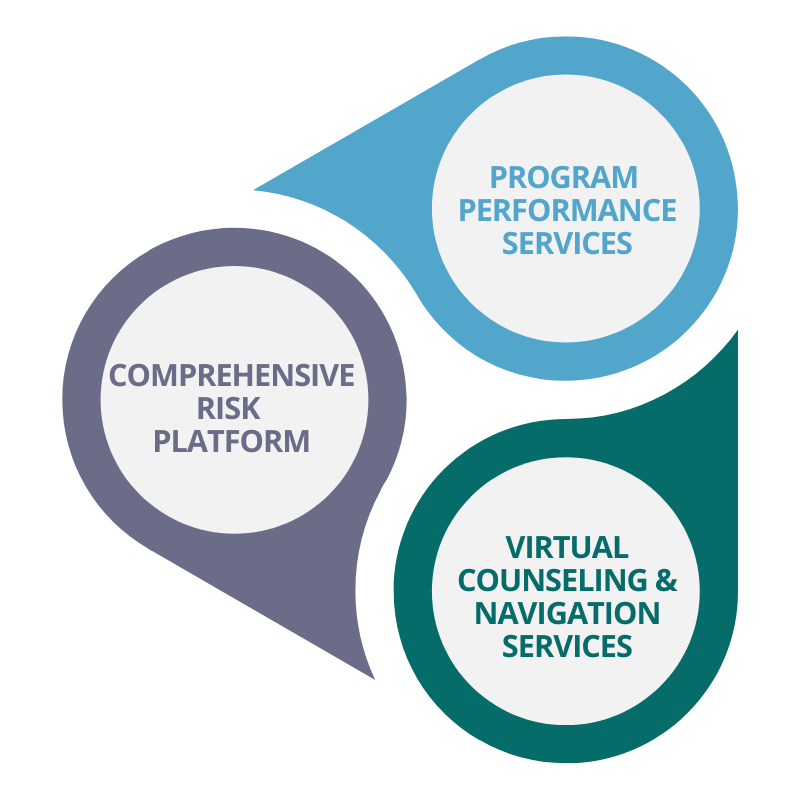 WHY CANCERIQ?
Your success is our success
Effective cancer prevention and early detection should make a clinical and financial impact. We know this takes more than just software, more than a risk score and more than a one-time genetic test. That's why we'll never drop software on your doorstep — we'll work with you to build a scalable, sustainable precision prevention program, so you can continue to serve your community for years to come. Our approach is designed to help health systems realize both clinical and financial value across the health system.
Track Record of Success
We have launched and grown high-risk programs across 40+ health systems and 200+ clinical settings & locations.
Singular Focus
Scaling access to cancer risk assessment and personalized care isn't just what we do best — it's our core mission.
Deep Industry Expertise
Our team has walked in your shoes, so we understand your workflows and what's important to you.
WHAT WE OFFER
Our experts are ready to help with
● Launch Marketing
● Patient and Provider Education
● Clinical Workflow Consulting & Design
● Seamless EHR Integration
● Business Planning, Reporting and Analysis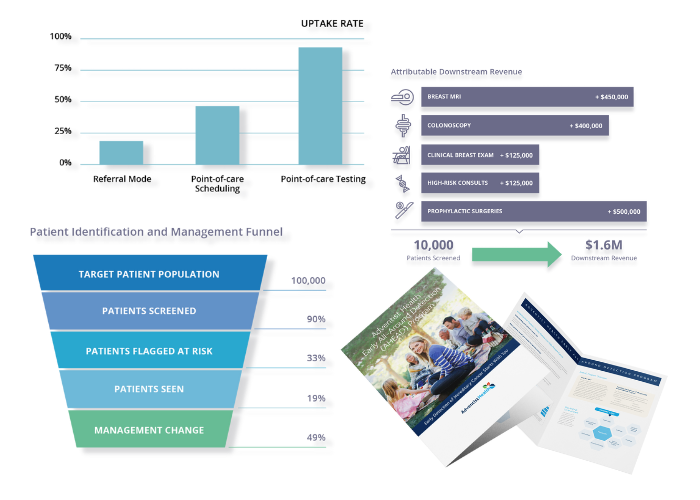 HOW IT WORKS
Start, run and grow your high-risk program
Every organization & user has their own needs. We focus on a high touch experience that ensures everyone is supported with a sustainable workflow.
LAUNCH MARKETING

Our white-label marketing tools are designed to increase patient and physician awareness — and generate demand for genetics, early detection and risk-reducing services.

PATIENT & PROVIDER EDUCATION
CancerIQ clinical education materials empower providers with the value of risk assessment and genetic testing, while engaging patients to increase uptake and adherence.
CLINICAL WORKFLOW DESIGN

Our hands-on implementation and training services helps ensure CancerIQ fits clinical workflows, creates permanent process change, and unlocks clinical and financial value.

SEAMLESS EHR INTEGRATION

Start with the stand-alone CIQ platform or integrate directly into EHR workflows via SMART on FHIR apps (Epic and Cerner) or direct HL7.
BUSINESS PLANNING

We'll work with you to align goals, set benchmarks and create a multi-year business plan. We also provide data driven insights into program performance to ensure you're hitting key targets along the way.
VIRTUAL COUNSELING & NAVIGATION SERVICES
Scale Faster with CancerIQ Complete
Plug into CancerIQ Complete, our full-service virtual navigation and genetic counseling program. Instantly scale access to precision prevention and bridge resource gaps with virtual genetics navigation, education, counseling and care plan follow-up.